Accepting New Patients In Summerlin & N. Las Vegas
Your First Orthodontic Consultation
---
Your first orthodontic consultation is by far the most important. This is the time when you get to ask all the questions and get the guidance you need before deciding on the treatment to go with. When it comes to the first consultation, you may not know what to expect or how to even book in the first place.
This is why we have summarized everything you need to know about your first orthodontic consultation. This includes how to book an in-person or virtual consultation, what to expect at the consultation, as well as the path forward for your treatment.
How to Book Your First Consultation
Booking your first orthodontic consultation has never been easier. To make life easier for you, you can book a consultation directly with one of our friendly staff members at our office, online via our website, or by giving us a call directly. You can give us a call at 702-642-5642 for our Charleston Blvd branch or at 702-648-2564 for our branch on Decatur Blvd. Either way, you can rest assured that you will be receiving the best Orthodontist Las Vegas has to offer.
If you wish to book a consultation online, you can choose between having an in-person consultation or a virtual one. This new form of consultation is perfect if you live further out or have an incredibly busy schedule. Feel free to visit our website for more information on how to book a virtual consultation.
In-Person and Virtual Consultations
Although it is not that common for other orthodontists, some will allow for both in-person and virtual consultations. This means that you have the option to come into the office and meet with an orthodontist in person or have a virtual meeting online.
At an in-person consultation, you will be greeted by one of our friendly staff that will confirm your appointment with us. You can then discuss with your orthodontist directly and explain whatever issues you are having. This is a great way for your orthodontist to have a first-hand look at the problem and even jump straight into scans and X-rays if need be. Here you can get the right information and guidance to discuss and decide on what treatment you want to have.
Alternatively, you can opt for a virtual consultation. Although not all orthodontists offer this, Aloha Orthodontics offers this to help make your life that much easier. We know you can get incredibly busy during the week; this is why a virtual consultation can help get you the dental care you need within that busy schedule. This is also great if you happen to live further away from our office as we can provide you with the same outstanding care online. This also means that you can get all the information and even preliminary examinations online, with you only having to come in to get the treatment itself.
What to Expect at My First Consultation?
When you arrive for your appointment, you will be greeted by our friendly staff that will help get you prepared to see your orthodontist. The first consultation is always the one where we want to get to know you and see exactly how we can help you overcome any dental issue you may have. You will be introduced to everyone on our team, and we can have a comfortable conversation about any concerns you may have.
At this point, the orthodontist will then do a preliminary examination so that you can have some experienced feedback on any of the issues you may be having. Your orthodontist may suggest taking some photos, scans, or X-rays to get a more detailed idea of what's happening internally. This is also a time when you can have all of your questions answered by an experienced professional that you can trust. If you have any questions about treatments and are confused about anything, the orthodontist is there to answer everything for you.
Discussing and Deciding on a Treatment
Based on your concerns and the preliminary exam, the orthodontist will then suggest and discuss possible treatments for you. If you have any medical history that may be relevant, you can share this with the orthodontist so that we can suggest the best treatment plan for you. This is the time when you can ask more specific questions about the various options in order to familiarize yourself with everything. Don't be afraid to ask as many questions as you need to so that you can be 100% sure you are getting the best treatment for yourself.
Once you have decided on a treatment plan, the orthodontist may need to take molds or additional scans to prepare for the treatment itself. If you are planning to get Invisalign, these scans are essential in order to create your aligners and custom-fit them to your exact smile.
A Detailed Plan for Your Treatment
At your first consultation, you will be able to ask as many questions as you need to in order to decide on the best treatment for you. Here, you will also get expert guidance so that you can rest assured that you are getting the best orthodontic treatment possible.
In addition to this, you will get a detailed view of your entire treatment. This means that your orthodontist, along with our expert team, will walk you through the entire process. This includes all the financials as well. If you are getting Invisalign, you can even see the entire treatment digitally. Based on your scans, the entire treatment will be planned out and digitally modeled for you to view in advance.
Lastly, your future appointments will be planned out and booked in advance to make sure that you are all set for the duration of your entire treatment. However, if something were to come up and you won't be able to make the appointment, just give us a call and our friendly staff will find a suitable spot to fit your schedule.
For Invisalign Treatment in Las Vegas, Nevada
For an orthodontist in Las Vegas that you can trust, look no further than Aloha Orthodontics. If you have crowded or crooked teeth, we offer a wide range of orthodontic treatments to help you get the confident smile you deserve. From Invisalign to a variety of different braces, we can help find the best treatment for you.
We are dedicated to making the entire process as easy and comfortable for you as possible. This is why we are available for both in-person and virtual consultations. Give us a call to book your first consultation with us and one of our friendly and experienced staff members will make sure to get you an appointment that fits your schedule perfectly. For more information about any of our orthodontic services, feel free to reach out and contact us today.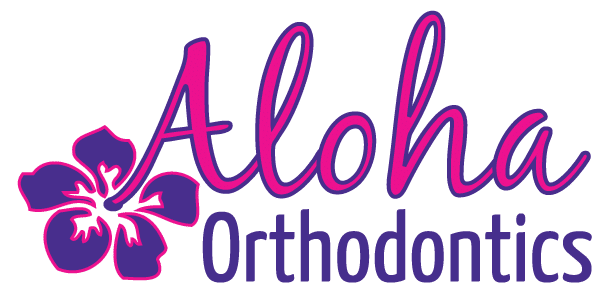 Mon - Fri: 9:30am - 5:30pm
Sat - Sun: Closed
Mon - Fri: 9:30am - 5:30pm
Sat - Sun: Closed
Copyright © 2023 Aloha Orthodontics
Built by Connect the Doc