Accepting New Patients In Summerlin & N. Las Vegas
Invisalign in Las Vegas is the clear alternative to braces. Dr. C is proud to be a Diamond Plus Invisalign Provider.
Invisalign uses a series of computer-designed clear aligners that are composed of a virtually invisible polyurethane plastic. Instead of being cemented or bonded to the teeth like traditional braces, Invisalign can be taken out — for special occasions, for eating meals and primarily for when you are brushing and flossing, which is why Invisalign is such a popular treatment for teens and adults. Here are a couple of reasons why patients choose Invisalign in Las Vegas:

– Easier to brush and floss
– They are virtually invisible
– More dietary choices
– Increased comfort compared to traditional braces
– Teeth-grinding protection

Over the years, Invisalign technology in Las Vegas has greatly improved and is now able to correct many malocclusions that at one time, would have been too difficult for this type of system to work. However, case by case, there are still times when traditional braces and more specific orthodontic treatments would be a better treatment method for you. We are proud to offer special promotions, free consultations, and different payment plans for Invisalign in Las Vegas at Aloha Orthodontics. To learn more, book an Invisalign Consultation so we can see how Invisalign can help you achieve your dream smile!
---
Check Out Our Invisalign 101 Video! This Video Reviews The Following:
---
1. Insertion and Removal of Your Invisalign Trays
2. Frequency of Wear
3. General Care
4. Frequently Asked Questions
5. Troubleshooting Tips
What are the primary benefits of Invisalign?
How will Invisalign effectively move my teeth?
How do I get started with Invisalign?
It's simple — first take our Smile Assessment to see if Invisalign is right for you. Next make an appointment with an Invisalign Provider. Many doctors offer free initial consultations. For the best experience, take the time to find the "right" doctor, one whom you feel comfortable with, and who has experience treating cases like yours. As with other important medical decisions, sometimes it is worthwhile to seek out a second or even third opinion. Use our Find A Doctor feature to find the most experienced Invisalign-trained Preferred Provider near you. Make sure you trust your smile to an experienced doctor who uses the latest techniques.
Why Choose Aloha Orthodontics For Invisalign?
At Aloha Orthodontics, we make every effort to be the best. Here is why you should consider choosing our practice
Custom Made
There is no one-size-fits-all model for Invisalign aligners or orthodontics. All aligners are custom designed for your mouth. Your mouth is first scanned with the cutting-edge iTero Scanner for dimensions and then the lab designs customized unique aligners for you. You will be required to change out your aligners on a set schedule (normally every two weeks) to speed up your treatment.
Complimentary Consultations
Getting orthodontics is a big decision. For this reason, our consultations are 100% complementary and are designed to help you better understand our process. To learn more about the treatment, its duration and benefits, visit our Las Vegas Center to chat with us online or schedule a consultation. We pride ourselves on a bunch of friendly folks interested in helping you smile better.
Affordable Pricing
We understand getting Orthodontic care can be a large investment. Invisalign treatment is quite affordable, especially when your insurance covers a portion and the rest can be broken down into small monthly payments. Feel free to visit our website or contact us to check how much it costs for Invisalign in Las Vegas. Aloha Orthodontists offer a variety of payment options to ease out the financial aspect of the treatment. Connect with us for more details on pricing or visit our Las Vegas facility.
We use Advanced Technology
Better technology means better outcomes. Our Las Vegas Orthodontist office, Aloha Orthodontics, uses state-of-art 3D technology to take x-rays and grab impressions of your smile. We then create a step-by-step plan to align and straighten your teeth. Once you have completed your x-rays and 3D scans and accepted your treatment plans, you will be given your first custom made aligners. Every few weeks, depending on your treatment plan, you will be provided with additional sets of aligners which are designed to be swapped out throughout the course of your treatment.
Easy Maintenance
Invisalign aligners are very easy to maintain. You can remove them to clean with water or specialized cleaners designed for these aligners and put them back on, hassle-free.
No Discoloration
Your teeth are prone to plaque-discoloration with braces as they are fixed in place. There is no such risk with Invisalign aligners as they are very easily removable to be thoroughly cleaned and brushed.
Less Treatment Time
Invisalign aligners are given to patients for about two weeks before being replaced with a new set. It would take 12- 18 months to straighten your teeth with this approach. However, you can discuss replacing your aligners every week with Dr. Chelian to bring down the treatment time to about eight months.
Fewer Office Visits
All Invisalign aligners are one piece and are designed using 3D imaging. So, your visits to our office will be shorter and quicker as the dentist will just check the progress of the treatment instead of tightening or adjusting your aligners. With Invisalign treatment, typically, you'd have follow up visits six to eight weeks.
No Restrictions in Food
Chewing gum, sipping on coffee, eating your favourite foods as frequently as you want is all possible with Invisalign treatment as there is no risk of damage to aligners. Just remember to clean your aligners after enjoying your delicious food.
Why Do You Need Invisalign?
Swift & Efficient
Aesthetic replacement is not the only aspect that makes Invisalign different from the traditional braces. This almost-invisible cosmetic treatment efficiently treats spacing, crowding, malocclusion and misalignment. You will see visible treatment results in about six months for regular cases and in 12-18 months for severe and complex cases.
Invisalign for anyone
If you are healthy, physically and orally, and are not suffering from tooth decay, and gum ailment, Invisalign may be a great treatment solution for you. It efficiently treats a variety of orthodontic issues regardless of your age. Get in touch with us to learn more about Invisalign in Las Vegas.
Less Pain
Unlike the pain and irritation caused by the traditional braces, the smooth surface of Invisalign is comfortable and adjusts well on your teeth. There may be a bit of soreness in the initial days, but that is temporary and goes away quickly. These aligners need minimal adjustment.
You Can Remove your Invisalign Aligners
After eating, you can remove your aligners, brush and floss your teeth and put them back at your convenience. Of course, in order for your treatment plan to be on schedule, you are encouraged to always be wearing your aligners, however, you can feel free to remove them at your convenience if you'd like.
Invisalign is Invisible
Smile and take selfies with confidence. Invisalign aligners are made of clear plastic and are almost invisible. One has to look very closely to notice your aligners.
Easy to clean
Remove your aligners, brush them or rinse them in lukewarm water, put them back on! It is that simple to clean your Invisalign aligners.
It is Pocket-friendly
After removing your Invisalign aligners, you can box them in their specific case and keep it in your pocket to avoid damaging them.
No Cavity Risk
For a patient that is a good candidate for both Invisalign and traditional braces, they may lean towards Invisalign because there is a higher probability of food getting trapped in traditional braces, which can cause plaque to develop. But you don't have to worry about these cavity-related risks with Invisalign as you can remove your aligners while eating or brushing.
Why should you consider Invisalign over traditional braces if you are a good candidate for both treatment options?
Invisalign aligners are almost invisible and will allow you to smile freely and unconsciously. But braces are bulky and are much more noticeable.



Braces are fixed in place and can't be removed for cleaning or flossing your teeth. Invisalign aligners can be removed anytime, so you can eat whatever you want, clean your aligners and put them back on, without visiting your dentist.



All Invisalign aligners are custom-made for your mouth to help shift and align your teeth into their proper positions. Traditional braces can be more painful or uncomfortable. Especially after braces get tightened, it's possible for your gums to swell, and eating can be a bit painful.



Wires or brackets in braces can poke soft and sensitive tissue in your mouth, causing swelling or bleeding. Braces can also break into fragments, delaying the movement of your teeth and extending your treatment time. With Invisalign, you do not need to worry about this risk as the aligners are highly durable.



You will have to stay extra cautious with braces while eating some foods or playing contact sports. But there are no such cautions with Invisalign aligners.
What Do You need to know about Invisalign?
Keep your Invisalign Aligners on during work/school/college
One of the best features about Invisalign aligners is that you can remove them during brushing, flossing or eating. However, for the best results, you need to wear your aligners for at least 22 hours or more per day whether you are at work, school or college. Failing to do so makes treatment ineffective.
You need to clean your aligners after eating
There are chances of food debris getting trapped in tooth crevices. So, you will need to brush and floss thoroughly to avoid infections or decay throughout your treatment. After food, clean your aligners too.
It fixes most of the issues
Invisalign aligners can effectively fix problems like crooked teeth, malocclusion, underbite, overbite and crossbites. Without treatment of these issues, plaque builds up that causes gum diseases and even loss of teeth in young patients.
Insurance may cover your cost
Before you start Invisalign treatment, ask our friendly staff about payment plans and insurance options to see if portions of your treatment can be covered.
You will need Regular Office Visits
You need to visit your orthodontist every 6 to 10 weeks for your treatment to work effectively. We have a clinic in Las Vegas. Depending on the severity of your issue, the treatment length may vary between 12 to 18 months.
We encourage you to brush your teeth after each meal
Invest in a few travel toothbrushes as you will benefit from brushing your teeth after every meal. The food debris lingering in your mouth after your meals can lead to plaque, gum diseases so brushing your teeth before putting your aligners back in can be helpful!
Get Invisalign from an Orthodontist in Las Vegas
While general dentists provide Invisalign in Las Vegas, we recommend seeing a Last Vegas Orthodontist to get Invisalign. Every smile is unique. Crafting your dream smile takes a particular skill, a skill that we have spent many years mastering!
Range of Costs
There is no standard cost for Invisalign treatment as it varies case to case. Based on the patient's needs and severity of issues, the cost of your treatment can vary. Typically, Invisalign starts at $5,000 before your payment plan or insurance is factored in.
We accept most insurance with the exception of Culinary and Local #12 & Local #631 HMO plans.
We offer financing as low as $99 / month and we have custom payment plans for your convenience. We accept Visa, Mastercard, Amex, and Discover.
Aloha Orthodontics has current affiliations with the following dental insurance networks:
ABPA
Aetna DMO & Aetna PPO
Ameritas
Anthem
Assurant
Blue Cross / Blue Shield
Cigna
Delta Dental HMO & PPO
Delta Care USA HMO
Diversified
Electrical Workers #357
GEHA
Guardian
Healthscope
HPN / SHL / SHO
Hometown Health
Humana
JAS
Las Vegas Firefighters
Liberty PPO & DHMO
Local 12 (PPO only, no HMO plans accepted)
Loomis
Metlife
National Elevators Local # 18
Nevada Dental Benefits
Nevada Pacific Dental
Medicaid (Medicaid is accepted at our North Las Vegas office only)
Operating Engineers Local 501
Painter's Trust
Plumbers and Pipefitters Local 525
Preferred Dental
Principal Financial Group
Southwest Admin Local 1285
Teacher's Health Trust
Teamster's Local 14, 995, 631
The Standard
UMR
United Concordia
United Healthcare
Zenith
We accept Care Credit and The Lending Club.
If you have any questions about our financing options, we will be happy to answer any of your concerns. We will work hard to help you obtain your maximum allowable coverage.

Fill out our online appointment form, or call us today at (702) 648-ALOHA (702-648-2564) to schedule a free consultation!
We are so thankful to have such amazing patients who have taken the time to share their experiences on Google, Facebook, and other online sources.
"Dr. C and his entire staff are simply amazing! They are extremely personable, knowledgeable and fun at the same time. I absolutely LOVED my entire orthodontic experience...
Jasmine W.
Review on Google
"We just finished braces yesterday for my first, and the entire two years have been wonderful. So easy to get appointment set at a time that works for us at the location that's best...
K A D.
Review on Google
"Dr. C and his staff have been amazing! They took great care with my daughter, and made every one of her adjustments relaxing and fun...
Jayme K.
Review on Google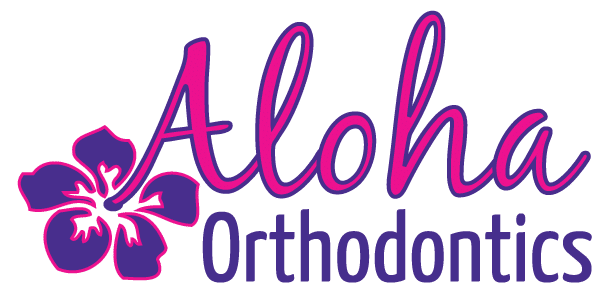 Mon - Fri: 9:30am - 5:30pm
Sat - Sun: Closed
Mon - Fri: 9:30am - 5:30pm
Sat - Sun: Closed
Copyright © 2023 Aloha Orthodontics
Built by Connect the Doc