Accepting New Patients In Summerlin & N. Las Vegas
Orthodontics for Children
---
Please feel free to contact us with any questions or concerns.
Orthodontics for Children
---
While many kids may visit the orthodontist before or around the age of 7, it doesn't mean that braces will be put in place right away, it just means that our orthodontist will be able to spot any problems early on. Once we have analyzed your child's specific issues, our orthodontist will formulate the correct treatment plan and be able to choose the most ideal time to start it. Our orthodontist treats children for several issues such as:

Crowded Teeth
Overlapping Teeth
Problems with Jaw Growth
Problems with Tooth Development

Reasons to book a consultation for your child:

Our orthodontist can spot minor issues with jaw growth and emerging teeth while baby teeth are still present.
Straight teeth doesn't always mean your child doesn't need orthodontics. It's important to get a thorough examination to detect problems that may have been overlooked.
Bite check: while your child's bite may be fine right now, our orthodontist can monitor development as they mature.
Being proactive can prevent many serious mouth, jaw and teeth problems your child may face later on as a teenager or adult.
Can correct habits such as thumb sucking that can be harmful to your child's growth.

Our orthodontist can help influence where your child's permanent teeth will come in by addressing the structure of their jaw and teeth while their baby teeth are still in their mouth.
---
We accept most insurance with the exception of Culinary and Local #12 & Local #631 HMO plans.
We offer financing as low as $99 / month and we have custom payment plans for your convenience. We accept Visa, Mastercard, Amex, and Discover.
Aloha Orthodontics has current affiliations with the following dental insurance networks:
ABPA
Aetna DMO & Aetna PPO
Ameritas
Anthem
Assurant
Blue Cross / Blue Shield
Cigna
Delta Dental HMO & PPO
Delta Care USA HMO
Diversified
Electrical Workers #357
GEHA
Guardian
Healthscope
HPN / SHL / SHO
Hometown Health
Humana
JAS
Las Vegas Firefighters
Liberty PPO & DHMO
Local 12 (PPO only, no HMO plans accepted)
Loomis
Metlife
National Elevators Local # 18
Nevada Dental Benefits
Nevada Pacific Dental
Medicaid (Medicaid is accepted at our North Las Vegas office only)
Operating Engineers Local 501
Painter's Trust
Plumbers and Pipefitters Local 525
Preferred Dental
Principal Financial Group
Southwest Admin Local 1285
Teacher's Health Trust
Teamster's Local 14, 995, 631
The Standard
UMR
United Concordia
United Healthcare
Zenith
We accept Care Credit and The Lending Club.
If you have any questions about our financing options, we will be happy to answer any of your concerns. We will work hard to help you obtain your maximum allowable coverage.

Fill out our online appointment form, or call us today at (702) 648-ALOHA (702-648-2564) to schedule a free consultation!
We are so thankful to have such amazing patients who have taken the time to share their experiences on Google, Facebook, and other online sources.
"Dr. C and his entire staff are simply amazing! They are extremely personable, knowledgeable and fun at the same time. I absolutely LOVED my entire orthodontic experience...
Jasmine W.
Review on Google
"We just finished braces yesterday for my first, and the entire two years have been wonderful. So easy to get appointment set at a time that works for us at the location that's best...
K A D.
Review on Google
"Dr. C and his staff have been amazing! They took great care with my daughter, and made every one of her adjustments relaxing and fun...
Jayme K.
Review on Google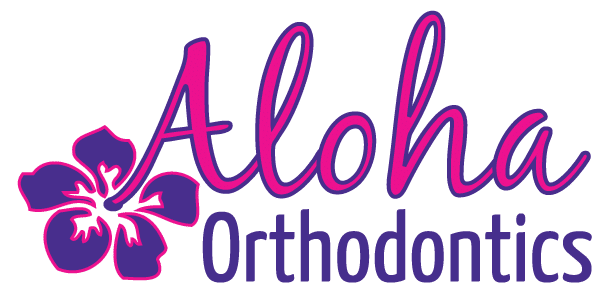 Mon - Fri: 9:30am - 5:30pm
Sat - Sun: Closed
Mon - Fri: 9:30am - 5:30pm
Sat - Sun: Closed
Copyright © 2023 Aloha Orthodontics
Built by Connect the Doc