Accepting New Patients In Summerlin & N. Las Vegas
Is Invisalign Covered by Insurance?
---
What is Invisalign and how does it work?
Invisalign is a clear aligner system that gradually moves your teeth into their desired position. It is an alternative to traditional metal braces. Invisalign treatment consists of a series of clear, removable aligners that are custom-made for your teeth. As you replace each aligner with the next in the series, your teeth will move a little bit closer to their final position.
In the beginning stages of the treatment process, photos and X-rays are taken to create a 3D image of your whole mouth. Once the digital treatment plan is complete, it is transferred directly to Invisalign. Once custom and accurate molds are created and manufactured, they are sent to your orthodontist's office ready for use. These custom aligners fit comfortably and guide your teeth to where they need to be without the metal components of traditional braces.
The average treatment time is around 12 months. Your aligners will need to be worn for 20-22 hours a day in order for the treatment to work. You may take them off for eating, brushing your teeth and flossing. After that, the results will be having the dream smile that you've always wanted.
Who is a good candidate for Invisalign?
Invisalign is a good option for people who have mild to moderate misalignment of their teeth. This can include conditions like:
Crowded or Crooked teeth
Protruding teeth
Teeth gaps
Overbite, Underbite, Crossbite
It is also a good choice for people who want to avoid the conspicuousness of traditional metal braces.
An ideal candidate will possess the following traits:
Does not have dental issues that might require advanced treatment methods
Will be diligent with wearing Invisalign aligners for 22 hours of the day
What are the pros and cons of Invisalign?
Pros
Removable trays: you have the ability to eat with no food restrictions
It'll look like you're wearing nothing at all
More comfortable than braces: Invisalign doesn't scratch your mouth like braces does
Provides a clean smile
Dental hygiene is easier since they are removable.
Cons
Cost can sometimes be more than braces
Fees and treatment time may fluctuate
Must remember to wear aligners for 20-22 hours a day
Can stain or discolor
Easier to break or lose
Must not drink anything but water while aligners are in.
How long does Invisalign treatment take?
As the aligners are replaced every two weeks, they gently and gradually move the teeth into the desired position. The entire treatment process typically takes 9-15 months, depending on the individual case.
What type of factors affect the treatment time?
The type of occlusion/spacing
Overbites, underbites, crowding or gaps can determine how long you'll need to wear your clear aligners for.
If you're in the younger age group, your teeth tend to realign easier. If you're an adult, your teeth can still be straightened but it may take a bit more time.
Wearing the aligners for 20-22 hours a day and removing them only for eating, drinking, brushing teeth, and flossing is a best practice that all Invisalign users should follow. Also, switching trays on schedule is very important. Keep up with scheduled orthodontist appointments too to keep things running smoothly.
Invisalign is often covered by insurance just like how braces are covered by insurance. Ask your manager at work, call your insurance company or look through your benefits package for "orthodontic treatment." If dental care is included in your insurance, they may cover a certain percentage of the treatment procedure (typically 30-50%) or a set amount.
If they do not cover Invisalign, you may be able to get a discount through Invisalign's financing program.
Monthly Payment Plan
A monthly payment plan can help you spread the cost of your Invisalign aligners over the length of treatment. Typically, the doctor will ask for a down payment before the treatment starts.
Making these smaller payments throughout the treatment can make it easier to plan your monthly budget.
Many practices offer affordable monthly payment plans. Ask your orthodontist what options they have for you.
Conclusion
Invisalign braces are a popular choice for adults and teenagers who want to improve their smile without drawing attention to their teeth.
They can be removed for eating, drinking, brushing, and flossing, which makes it easier to maintain good oral hygiene during treatment. In addition, they are less noticeable than traditional metal braces. The entire treatment process typically takes 9-15 months, depending on the individual case.
If you are considering Invisalign treatment, be sure to consult with an experienced orthodontist or dentist to assess your individual case.
Also be sure to check with your insurance provider to see how much they can cover Invisalign treatment. Contact us today with any questions for more information.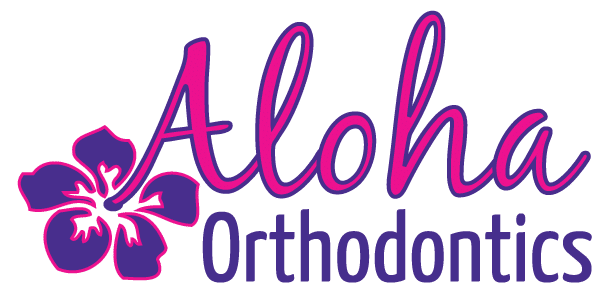 Mon - Fri: 9:30am - 5:30pm
Sat - Sun: Closed
Mon - Fri: 9:30am - 5:30pm
Sat - Sun: Closed
Copyright © 2023 Aloha Orthodontics
Built by Connect the Doc