Accepting New Patients In Summerlin & N. Las Vegas
Can Invisalign Fix Crooked Teeth?
---
Invisalign is a nearly invisible, modern option to straighten and fix crooked teeth. This modern orthodontic treatment allows you to straighten your teeth without the need for metal and wires to get in the way of everyday life.
If you are asking yourself: Can Invisalign fix crooked teeth? Is it better than braces? What is the process like? Don't worry, we will explain it all below.
What Is Invisalign?
Invisalign is a series of computer-designed, custom alignments that are made of polyurethane plastic. This material makes the aligners virtually invisible for a more subtle alignment treatment. Unlike braces that need to be cemented and bonded to your teeth, Invisalign lets you remove them whenever you may need to. For special occasions or even just to have a meal, you can pop out the aligners with ease.
This kind of alignment treatment is also heavily tailored to your exact needs. After taking the smile assessment, your mouth will be scanned to make sure that the aligners are made to fit in perfectly. Unlike traditional braces that would require you to constantly come in to have them tightened, Invisalign just requires you to pop in new aligners every two weeks until your treatment plan is complete.
Most treatment plans will last around 9-15 months and require you to use between 18 and 30 different sets of aligners along the way. These aligners will gradually and comfortably move your teeth into place without any wires or metal that can make you feel uncomfortable in the process.
Why Is Invisalign Better Than Braces?
Invisalign is discrete and nearly invisible
One of the most noticeable differences between Invisalign and braces is that you would almost never be able to notice Invisalign. The clear polyurethane plastic allows the aligners to be virtually invisible, leaving you with the confidence to smile throughout your straightening journey.
Invisalign is removable
In addition to being nearly invisible, the Invisalign aligners are also removable. These plastic trays can be removed for special occasions or even to have a meal. This makes cleaning much easier as you don't have to worry about what foods you can and cannot eat. Popcorn, peanuts, you can have it all while being able to floss and take care of your teeth as normal.
Invisalign is comfortable and custom-made
Invisalign is also made of safe and comfortable plastic. This is much better than the metal and wires that traditional braces come with. Invisalign is also custom-made to your exact mouth and needs, this makes them a seamless and comfortable fit every time.
Invisalign fits perfectly into your lifestyle
Lastly, Invisalign lets you live life the way you want. If you are playing contact sports or want to eat specific foods, braces may hold you back, but Invisalign does not. Invisalign is known to be able to fit perfectly into your mouth, and lifestyle.
Can Invisalign Fix Crooked Teeth?
Invisalign uses a modern approach to help fix crooked teeth. Invisalign is made of clear plastic so that nobody has to notice when you are using them. For the best results, you should wear your aligners for at least 20 to 22 hours of the day. In addition to this, Invisalign lets you see your potential results before you even start the treatment. With the latest technologies and scans, you will be able to see how your teeth gradually align over time.
Invisalign is perfect for teens and children as well. For the little ones, Invisalign has an innovative treatment plan called Invisalign First. This is an orthodontic product designed for children aged 7-10 years old and helps spot and treat problems early.
Invisalign may not work as well for some complex alignment or bite issues you may have. The best way to find out if Invisalign is the best option for you is to request an appointment, and let our professional team guide you to the best alignment options available.
How Do I Get Started with Invisalign?
To get started, we will do a full smile assessment to see if Invisalign is the right fit for you. The next step is to make an appointment with an Invisalign Provider. Here, you will get your smile scanned so that the computer can analyze your teeth and create custom aligners just for you. The computer system will also let you see how your teeth will progress over time. You will see visible treatment results in about six months for regular cases. However, for more complex corrections, it can take between 12 to 18 months for results to be fully visible.
Unlike braces, Invisalign does not require you to come in for every adjustment. Invisalign comes with multiple sets of aligners that you would simply replace every two weeks. These aligners will then gently guide your teeth over time into the right place. This approach makes for a comfortable and effortless treatment process that works for anyone.
Request An Appointment Today!
Invisalign is a simple and easy way to fix crooked teeth while still letting you live your life to the fullest. With fewer office visits, less treatment time, and easy maintenance, Invisalign is the perfect treatment for anyone wanting to straighten their smile.
With over 700 satisfied patients, Aloha Orthodontics is eager and ready to provide the best care for you and your family. With consultations available in Summerlin, North Las Vegas, and virtually, contact us or visit our website to request an appointment today! Aloha Orthodontics is a Diamond Plus Invisalign Provider, leaving you confident that you are always in the best hands.
We pride ourselves on using the latest technology while remaining affordable at the same time. For more information about Aloha Orthodontics or Invisalign, feel free to visit our website.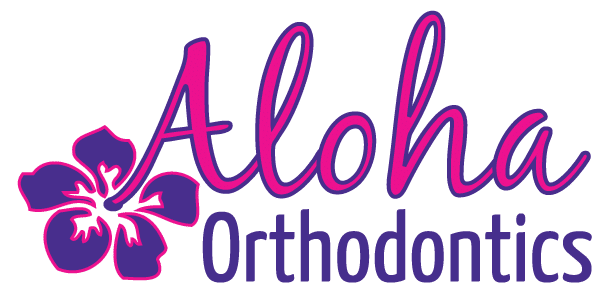 Mon - Fri: 9:30am - 5:30pm
Sat - Sun: Closed
Mon - Fri: 9:30am - 5:30pm
Sat - Sun: Closed
Copyright © 2023 Aloha Orthodontics
Built by Connect the Doc