Accepting New Patients In Summerlin & N. Las Vegas
What Makes a Good Orthodontist?
---
Teeth are an essential part of human anatomy. Besides serving primary bodily functions, healthy teeth also improve an individual's self-esteem. That's why it's necessary to find a good orthodontist if you have dental problems that need correction.
The question is, how do you find a good orthodontist? This article goes through the qualities of an excellent orthodontist to help you choose one for you or your family.
Qualities of a Good Orthodontist
While quality orthodontists are as good as their skill, there's more to being great at your job than just the skill. Patients who visit an orthodontist should feel well taken care of and be happy with the service they receive.
Below are qualities to check out to determine whether an orthodontist is good enough for you.
Has High Standards of Professionalism
This is arguably the most critical factor to consider when evaluating an orthodontist. High professionalism standards mean the orthodontist is formerly trained, qualified, and licensed to operate an orthodontic practice.
In addition to qualification and proper licensing, the orthodontist should have hands-on experience treating patients with similar dental issues as yours. Most importantly, the staff, starting with the junior team to the doctor in an orthodontist's office, should be polite, respectful, and helpful.
They Have Excellent Rapport with Kids
Visiting any health practitioner can cause anxiety, even for adults. So, it's even more essential that health practitioners who treat kids frequently are great at talking to kids. According to statistics, over 80% of individuals with dental problems are children.
Consequently, a good orthodontist needs the ability to engage children, calm them, and help them understand the treatment options available and what getting the proper treatment would mean for them.
Similarly, a great orthodontist should encourage a child to ask questions to be comfortable during the consultation and subsequent procedure.
They're Great Communicators
While most orthodontic patients are kids, the parent has to make the most critical decisions. The parent is also best placed to comprehend what specific procedures and factors of an orthodontic visit mean for everyone involved.
For the reason above, a good orthodontist needs to be a great communicator. Characteristics of a good communicator include:
Answering questions clearly to the patient's satisfaction
Discussing options based on a patient's need
Ensuring patients understand the start to the end of their treatment
Open and prompt communication about treatment changes and aftercare
They Have Great Social Proof
One of the hallmarks of an excellent orthodontic practice is social proof. In other words, what are previous customers saying about the orthodontist you're considering visiting?
At Aloha Orthodontics, our social proof speaks for itself. We have hundreds of 5-star reviews from patients whose smiles we've brightened like never before!
When looking for an orthodontist, look for customer reviews on their website, Google, and even social media. If you don't trust online reviews, it's always advisable to ask family and friends if they have an orthodontist they would recommend.
The last thing you want is to visit an orthodontist who recommends unnecessary procedures, only to do more harm than good.
Friendly and Knowledgeable Office Staff
It's essential to evaluate how customer-facing staff members treat you when shopping for an orthodontist. When you walk into an office or call in, are they pleased to hear from you? Do they answer your questions without beating around the bush?
Are they helpful enough to convince you to trust them to treat you? If the first staff members you encounter mistreat you, you may want to look elsewhere, especially if you're a first-time customer.
Besides, if the staff doesn't care about newcomers, they most likely won't care about your treatment and may only be after your money. Rude and grumpy staff are a red flag you shouldn't entertain, especially for services as sensitive as dental treatment.
They Continuously Update Their Knowledge and Skillset
The dental industry, like any other profession, sees regular advancements. The best orthodontists go out of their way to update their knowledge and skill set by learning what's new and improving their offerings.
When evaluating an orthodontist, ask them about the latest advancements for the procedure they're suggesting compared to old solutions. Additionally, observe their office and try to determine whether the type of machinery at their disposal is up to date or outdated.
However, ensure you conduct your research before or after the first consultation. This will help you determine the validity of what the orthodontist shares with you during the initial consultation.
They're Open About Treatment Plans and Costs
Great doctors don't take their patient's in circles when trying to explain the treatment options available. Similarly, they don't explain in medical jargon that is hard for a patient to comprehend fully.
Instead, a good orthodontist will be an open book when it comes to explaining treatment options and helping you understand what they entail. Most importantly, a great orthodontist will be straightforward about the costs of all suggested procedures.
It's not uncommon for some rogue practitioners to inflate costs to make more profit. Fortunately, if you have doubts about the costs of a specific practice mentioned, you can always call several orthodontists and compare.
Often, most practices will have similar pricing, or the variation will be slight.
Detail Oriented
Dental work is a highly sensitive affair. One wrong move could spell doom for a patient, which is why good orthodontists MUST be detail-oriented.
Whether installing braces, Invisalign or conducting dental procedures such as root canals and filling teeth, an orthodontist needs to take utmost care throughout the process. Similarly, they should be able to identify problems immediately after they start cropping up before they get out of hand.
Versatile
At Aloha Orthodontics, we offer virtual consultations for potential patients who might not have the time or want to visit our offices in person. While these are great for partial evaluation, a thorough in-person evaluation often reveals more than a virtual one.
In such cases, we're fast to develop better solutions than we might have recommended over a virtual consultation.
Great orthodontists should be capable of deploying innovative solutions for the most complex dental issues. Even if a dental solution has been proven to work medically, it doesn't make it appropriate for every procedure it's meant for.
Sometimes you need an orthodontist who can employ a little genius and artistry to develop a customized treatment plan.
If you're looking for dental solutions for your kids, our orthodontic services for teens are tailor-made to make children comfortable as we strive to restore their confidence with new smiles.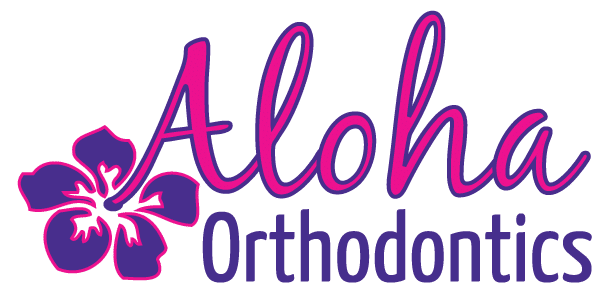 Mon - Fri: 9:30am - 5:30pm
Sat - Sun: Closed
Mon - Fri: 9:30am - 5:30pm
Sat - Sun: Closed
Copyright © 2023 Aloha Orthodontics
Built by Connect the Doc