Accepting New Patients In Summerlin & N. Las Vegas
Adult Orthodontics: You've Got Options!
---
When many people think about braces and orthodontics, they often think about teenagers. Unfortunately, this makes many adults feel like they've missed the boat and can't straighten their smiles. In reality, many different orthodontic solutions are perfect for adults and can help to fix your underbite, overbite, crooked teeth, gapped teeth, and more. What are some of the most common options for adults to straighten their teeth?
Invisalign
Invisalign is one of the most popular options for adult orthodontics in Las Vegas because it provides you with an experience that is sometimes even faster than traditional braces and virtually unnoticeable. The Invisalign system of clear aligners will gradually adjust your bite to the optimal position. These aligners are very convenient for adults because they are less obvious than traditional braces and can be taken out for eating and drinking throughout the day.
Some adults are not good Invisalign candidates because they have severe alignment issues, but your orthodontist will be able to take a close look at your smile and determine whether or not Invisalign is a great option for your needs.
Traditional Braces 
Traditional braces, which are sometimes called metal braces, are what many people think of when they imagine orthodontic treatment. Metal braces are attached directly to each of your teeth, and you will have them on your teeth for the duration of your treatment. Because metal brackets and wires are used in your mouth, you will need to make some slight oral care and dietary adjustments to maintain optimal oral health. For example, you will have to avoid eating sticky or hard foods.
On average, traditional braces will take approximately 1 to 3 years to shift your teeth into the correct position. Traditional braces can be used in a comprehensive range of orthodontic situations, including cases of severe overbite or underbite. Additionally, some people like that you can customize your braces by changing the rubber band colors.
Clear Ceramic Braces
If you want the versatility of metal braces without the metal brackets, clear ceramic braces are a great option. These are designed to match the color of the surface of your teeth, so they are much less noticeable when you wear them than traditional metal braces. They are often a great compromise between needing the functionality of braces and wanting the aesthetic appeal of Invisalign clear aligners.
Just like traditional braces, your clear braces will have wires that are tightened when you visit the orthodontist. You will also need to adapt your diet accordingly and avoid sticky or extremely crunchy foods.
Gold Braces 
Are you interested in adult orthodontic solutions that make your mouth eye-catching while your smile is being adjusted? Gold braces could be perfect for you! Gold braces are very different from Invisalign clear aligners and clear braces because they attract attention to your teeth instead of trying to blend in. Gold braces have components plated with gold, which makes them look unique and fun.
Gold braces can be used in the same situations as traditional braces and clear ceramic braces, so they can be an excellent solution for a broad variety of orthodontic and bite concerns.
Are You a Good Candidate for Adult Orthodontics?
The best way to know if you are a good candidate for adult braces, Invisalign, or other orthodontic solutions is by visiting your orthodontist. In general, your orthodontist will evaluate the overall condition of your mouth. Do you have a problem like an overbite or crowding? Are you currently maintaining a good oral care routine? Is there any work that needs to be done in your mouth before getting braces?
Thanks to many advances in orthodontic technology, there is a solution for virtually every adult orthodontic problem. If you are ready to start your journey today to a straighter smile, contact Aloha Orthodontics. We are the preferred orthodontist of many adults throughout Las Vegas who are after a more beautiful smile. To schedule your appointment and learn more about our solutions, contact our Summerlin location at (702) 642-5642 or our North Las Vegas location at (702) 648-2564.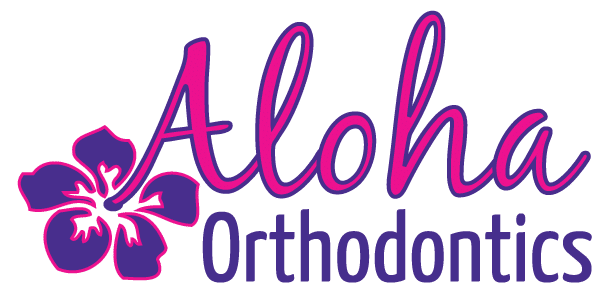 Mon - Fri: 9:30am - 5:30pm
Sat - Sun: Closed
Mon - Fri: 9:30am - 5:30pm
Sat - Sun: Closed
Copyright © 2023 Aloha Orthodontics
Built by Connect the Doc