Accepting New Patients In Summerlin & N. Las Vegas
Should You See An Orthodontist As An Adult?
---
It was important going to the orthodontist growing up when you had misaligned or crooked teeth. But as an adult, should you take a trip down to the orthodontist? When is the right time to see one?
As an adult, it is easy to avoid going to the dentist or orthodontist. However, for your own overall health, it is important to at least consider going for a check-up or consultation.
The Difference Between a Dentist and an Orthodontist
Orthodontists and dentists help patients improve oral health. General dentistry deals with the teeth, gums, nerves and jaw. Orthodontics on the other hand is a speciality that focuses on correcting bites (overbite, underbite) and the straightness of teeth.
This includes installing braces, creating treatment plans including retainers and performing teeth straightening surgery. Orthodontists are also in charge of diagnosing and treating conditions in your gums, mouth and teeth.
Orthodontists require additional training that qualifies them to install braces and give diagnoses. If you're in need of straighter teeth or fear that you may be suffering from a misaligned jaw, then an orthodontist is who you want to see. They have the extra knowledge and are specialized in those topics over a general dentist.
Why See An Orthodontist Later in Life?
If you are suffering or dealing with any of the following, it is recommended that you visit your local orthodontist in Las Vegas or wherever you live:
Overbites/underbites
Crossbites
Uneven spacing of teeth
Teeth overcrowding
Temporomandibular disorders (TMD)
Jaw issues
If you have a hard time chewing, speaking, biting or your teeth are crowded or misplaced then view those as warning signs. If you're ever questioning the quality of your bite or alignment of your teeth then that is probably an indicator that an orthodontist will be the best person to contact. They possess the special skills and training to treat these issues.
Be on the lookout for other conditions that may not be as clear as warning signs too. This includes mouth breathing, grinding your teeth or clenching of the jaw. Even the inability to close your lips comfortably may be a sign that orthodontic treatment is likely required. Other things to watch for are if your jaws make sounds as they move or if you're biting your cheek or the roof of your mouth unintentionally. These all are signs that you should seek professional guidance from an orthodontist.
It is never too late to address any issues with your mouth and teeth. It is better late than never! There are also many other reasons why it would be wise to see your orthodontist as an adult:
Teeth reverting back to their former alignment
Teeth move over time and with that being said, your teeth may shift back to how they previously were despite potentially having braces as a kid. For this reason, you may need braces or aligners again as an adult.
Free Consults
Orthodontists typically offer free consultations. This means getting access to an expert that will assess your teeth and state whether or not you need a treatment plan. This process never hurts as it will be a grand help to find out if you are in need of a solution for your teeth.
Array of treatment options
There are a lot of options to choose from when solving whatever issue you have. You can pick from among the following:
Traditional braces (metal)
Lingual braces (attached to the back of your teeth making them practically invisible)
Clear aligners (removable clear trays that can be removed that push your teeth into better alignment)
Ceramic braces (attached to the front of your teeth that are clear or tooth colored)
Confidence builder
Getting your teeth straightened, especially as an adult can help you rebuild confidence in your smile. Better teeth lead to a healthier overall life. This also lowers any further dental bills that may have ensued due to prolonged gum or jaw problems.
When to See a Dentist
Oral hygiene is important to the maintenance of your teeth but also to your overall health. Dentists help to encourage good oral hygiene and help with:
Tooth decay
Root canals
Crowns
Bridges
Veneers
Teeth whitening
and Gum disease.
Gum disease can stem from not properly taking care of your teeth. This includes brushing, flossing, eating the right foods and getting routine check-ups.
Gum disease is linked to a plethora of illnesses including:
Heart disease
Diabetes
Respiratory disease
Osteoporosis
Rheumatoid arthritis
Researchers at the University of North Carolina School of Dentistry combed through over 1,000 medical reports and found that those with gum disease were twice as likely to die due to a heart attack and three times as likely to have a stroke.
A fun fact about gum disease is that it is the most common chronic inflammatory condition in the world. However, it still remains as a "silent disease". What does a "silent disease" entail? It means that it isn't easy to detect. In other words, it is a disease that shows no clinically obvious signs or symptoms.
Ongoing inflammation in your mouth allows bacteria to enter the bloodstream. This can lead to more inflammation in other areas of your body, such as your heart.
Conclusion
Dentists and orthodontists go through different training to do what they do. Orthodontists receive additional training that allows them to help create and implement treatment plans for braces and/or misaligned jaws.
For this reason, adults should not be afraid to visit their local Las Vegas orthodontics practice for a free consultation or at the least, a check-up. Check-ups can ensure that you do not have any detrimental gum issues or misalignment of the teeth. And if you do, your orthodontist will map out a game plan that will ensure that any issues are addressed.
Overall, if you're feeling any discomfort within your jaw or are insecure about your smile then it could mean it is time to see an orthodontist. Well-aligned teeth are easier to maintain and a better bite keeps you from struggling with eating and speaking. Healthy teeth can last you a lifetime. There is no need to delay getting orthodontic treatment!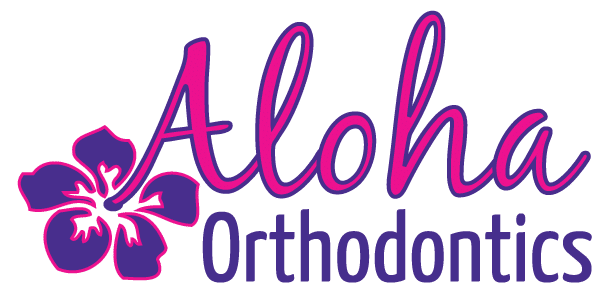 Mon - Fri: 9:30am - 5:30pm
Sat - Sun: Closed
Mon - Fri: 9:30am - 5:30pm
Sat - Sun: Closed
Copyright © 2023 Aloha Orthodontics
Built by Connect the Doc