Accepting New Patients In Summerlin & N. Las Vegas
Is Invisalign Right For Me?
---
Do you feel as if you constantly need to hide your smile, even when you're happy to see friends or family or laughing at a joke? Do you constantly worry about how your teeth look to other people? It may be time to consider orthodontics.
As a teenager or adult, it can be hard to consider orthodontics because of the stigma you may face. You may feel shy or uncomfortable if people keep pointing out the fact that you have braces.
However, orthodontics doesn't need to be a stressful affair! With Invisalign, you can have straight teeth in about the same time in a far more comfortable way.
Read on to learn if Invisalign is the right choice for you through our straightforward guide.
What Is Invisalign?
Invisalign is the popular brand name for clear aligners. It was founded in 1997 in San Jose, California.
The largest difference between Invisalign and metal or ceramic braces is that they're removable. Your orthodontist will use mapping software in order to make sure that each aligner fits snugly with your teeth and mouth.
As your teeth gradually shift in place, new aligners will be made to apply a gentle force in the right direction to help guide your teeth.
How Much Does Invisalign Cost?
The cost of Invisalign varies depending on how complex the treatment is and how long you'll need to wear them. However, the Consumer Guide for Dentistry states that the national average cost is between $3,000 to $6,000.
You'll find that the cost will also vary depending on the city you're living in and how much your insurance will cover. Although many dental plans won't cover orthodontia for adults, it's still worth an investigation if you have dental insurance.
In order to find the best price that will suit your budget, you should find a few orthodontists in your local area and request a free consultation. They'll be able to look at your teeth and give you a quote before you begin work.
Remember that you can save money by using pre-tax dollars in your health savings account (HSA) or flexible spending account (FSA). Some orthodontists also offer monthly financing so that you don't have to pay the whole cost all at once.
Who Is Invisalign For?
Invisalign is best for teenagers and adults with full permanent teeth. They're best at treating mild orthodontic issues, such as:
Overbite
Crossbite
Mild bite irregularities
Mild relapse after wearing braces
It's important to talk with your dentist beforehand to get an idea if Invisalign would be right for you. They can give you an idea of how serious your dental issues are and if you need more major procedures before Invisalign is an option.
What Is Daily Life Like With Invisalign?
If you feel that you have the budget for Invisalign and mild dental issues that it can correct, your next question is probably what life will be like while you're wearing Invisalign. Here are a few things you may not have considered:
Speech
When you first start wearing your aligners, your speech may be affected. This can be a jarring experience when you suddenly have a lisp! However, the more you talk with your aligners, the quicker the lisp will go away. If the lisp doesn't go away after a few days or weeks, speak with your orthodontist to make sure they're the right fit.
Diet
This can be another hard adjustment to make when you first start wearing aligners. Since you need to wear them 20 to 22 hours per day, you'll need to plan out your meals in advance so that you can quickly eat, brush, and put them back in after. It's also recommended to only drink water while they're in your mouth.
Pain
Invisalign is typically more comfortable than braces, but you can still experience pain from your teeth moving or from the hard edges of the material coming into contact with the inside of your cheeks or gums. People often use wax to cover hard edges until their mouth adjusts.
Buttons
Your orthodontist may also attach buttons to your teeth as a part of your treatment plan. These buttons are used to attach elastics to your bottom teeth and upper teeth in order to help with alignment. This can be uncomfortable at first, but if you wear them correctly your body will quickly adjust.
How Do You Keep Them Clean?
Invisalign aligners are easy to keep clean, and although it may seem like a lot when you first start wearing them, you can quickly make a habit of it. Every time you take them out of your mouth you should at least rinse them with water.
For a better clean, use toothpaste and a toothbrush to get into all the nooks and crannies. You can also use mild retainer cleaner on them while you eat.
Your Journey for a Confident Smile
Your smile is already beautiful to friends and family, but you'll have the confidence to show it off through Invisalign. The best part about Invisalign is that it takes far less time to get used to. Plus, you'll feel comfortable smiling and talking even when you're wearing your trays.
Ready to begin your journey to straight teeth and a confident smile in North Las Vegas or Summerlin? Contact Aloha Orthodontics today to get started!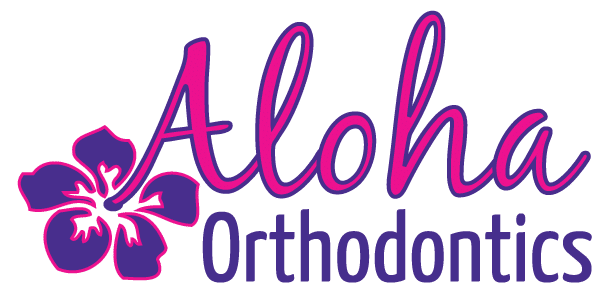 Mon - Fri: 9:30am - 5:30pm
Sat - Sun: Closed
Mon - Fri: 9:30am - 5:30pm
Sat - Sun: Closed
Copyright © 2023 Aloha Orthodontics
Built by Connect the Doc