Accepting New Patients In Summerlin & N. Las Vegas
Braces and How They Can Help
---
What are Braces and Why Do I Need Them?

Braces are the most common orthodontic equipment (At least that's what it's classified as) that are worn by people who want to straighten their teeth.
Usually recommended for people with the following:
-Underbite
-Overbite
-Open bite
-Wry mouth
Braces, also known as "orthodontic equipment", are used by many people to straighten their teeth. Though braces are not for everyone, they are an option for those who would like to improve their smile.
There are four main types of braces: traditional metal brackets and wires, self-ligating brackets and wires, ceramic brackets and wires, and lingual braces. The type of braces that are most appropriate for an individual is determined in a consultation with the respective orthodontist or dentist.
Most adults with crooked or crowded teeth will need braces before they can have dental work done on them. There is just no other way around it.
What are the Different Types of Braces?
There are many different types of braces for orthodontic purposes. Each type of brace has a different purpose and is used for a different type of orthodontic problem.
Types of braces
– Traditional braces/orthodontics: These are the most common form of braces and are made from metal or ceramic brackets which connect to archwires that help push teeth into alignment.
– Self-ligating brackets: These brackets attach to teeth without the need for elastic ligatures, resulting in less time spent at the dentist's office and less elastic bandages needed during recovery.
– Clear aligners: These clear plastic aligners don't require any elastics because they work by slowly moving your teeth to their desired position using a series of small, gradual adjustments over
– Metal: these come in various colours and can be customized with a variety of different decals and designs to suit your taste. With the modern materials that we have today, these metal brackets and bands will not cause any discomfort or give you any issues with eating or talking for that matter.
– Ceramic: these types of braces come in either white or black and offer a more natural look than metal. They do not last as long as metal though so if you want to get the best deal it is recommended that you get them installed early to ensure they last all throughout your treatment time.
Best Time To Wear Braces
Since braces are used to correct problems in the alignment of your teeth, the time to wear them really depends on what the doctor ordered.
The duration of wearing braces depends on many factors like the severity of the alignment problems and what types of brace are being used.
As far as wearing braces at night goes, when we sleep, our jaws and muscles relax and the teeth can be more mobile. Braces in this environment can cause problems because they can get caught on bed sheets and even break. But dental experts advise parents to keep braces on at night for a few reasons:
-Braces will be in place when the teeth are most vulnerable to change, such as when a child's permanent teeth are coming in or when growing pains affect how the jaws grow.
-It is important that children wear their braces until their orthodontist says it is okay to take them off.
-If there's a problem with a brace during the day, it will likely still be an issue at night.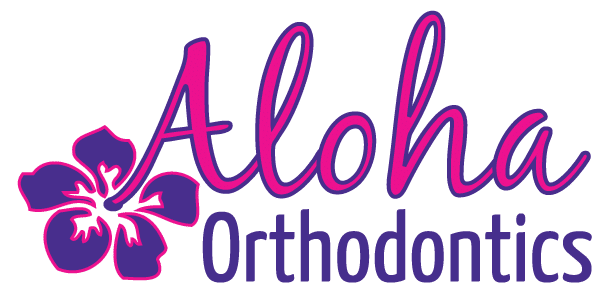 Mon - Fri: 9:30am - 5:30pm
Sat - Sun: Closed
Mon - Fri: 9:30am - 5:30pm
Sat - Sun: Closed
Copyright © 2023 Aloha Orthodontics
Built by Connect the Doc