Accepting New Patients In Summerlin & N. Las Vegas
How Much Does Orthodontics Cost?
---
If you are concerned about the look of your teeth, getting orthodontic treatment is a great way to give you confidence and a healthy smile. Problems such as overcrowded or misaligned teeth can sometimes make people feel self-conscious and have a negative effect on their quality of life. If you are looking to improve your smile, you may be wondering what orthodontic options are available to you and how much they cost. Let's take a closer look.
Traditional Metal Braces
Metal braces in Las Vegas have long been the go-to choice for straightening teeth. They work by using a system of brackets, fixed to the surface of each tooth, that are connected by wires and bands. Your orthodontist will be able to take a detailed look at any gaps or misalignments and tighten the brace to apply continuous pressure to the teeth. Over time, this pressure moves teeth into a more cosmetically pleasing position.
One of the benefits of metal braces is that they are durable, and you can enjoy eating many of your favorite foods. However, they can sometimes be a challenge to keep clean. Another disadvantage is that many people feel self-conscious about the way metal braces look, and this can affect how they feel during treatment.
Metal braces can sometimes be the least costly option for straightening teeth, and you can expect to pay between $3000-7000 depending on the complexity of the treatment required. Of course, these numbers are just estimates. You'll need to speak with your orthodontist to confirm all pricing.
Ceramic Braces 
Another effective option, ceramic braces work in the same way as metal braces, however they are less noticeable visually.
The brackets consist of tooth-colored, or even clear, material, which helps them to be more discreet when worn. If you are concerned about the look of metal braces, ceramic braces offer a good alternative.
The cost of ceramic braces will depend on your individual needs. Overall, they are a little more expensive than metal braces, and you can pay around $3500-8000 for your treatment. You'll need to speak with your orthodontist to confirm all pricing.
Invisalign 
This popular orthodontic treatment offers an alternative to braces that is much more discreet. They are a specially designed series of aligners that are worn over the teeth. Much like braces, Invisalign applies gentle yet consistent pressure that moves teeth into their desired position over the course of a few months.
Invisalign aligners are made of see-through material, so they are virtually invisible when worn. This means patients can smile with confidence during their treatment, and feel less self-conscious than if they were using braces.
Another advantage of Invisalign is that aligners can easily be removed for cleaning, helping to maintain good oral health while teeth are being straightened.
Invisalign costs approximately the same as braces, yet again the exact amount depends on the circumstances of your treatment. You can expect to pay in the region of $3000-$7000 for Invisalign.
Advice on Orthodontic Treatments
If you are looking to achieve a straighter smile, the first thing to do is book an appointment with your orthodontist. They will be able to advise you on the best treatment plan for your needs, as well as for your budget.
If you would like more information about the right orthodontic options for you, our Las Vegas orthodontic team is here to help. Get in touch with us today!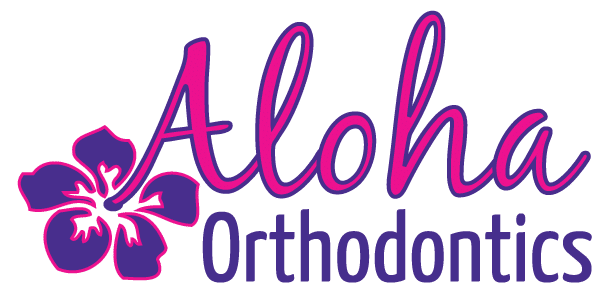 Mon - Fri: 9:30am - 5:30pm
Sat - Sun: Closed
Mon - Fri: 9:30am - 5:30pm
Sat - Sun: Closed
Copyright © 2023 Aloha Orthodontics
Built by Connect the Doc