Accepting New Patients In Summerlin & N. Las Vegas
Health at Home: A Guide to Your First Orthodontics Virtual Consultation
---
According to the American Association of Orthodontists' (AAO), nearly 27% of orthodontic patients in America and Canada are adults.
Are you an adult who is interested in fixing your misaligned teeth, but you're nervous about the idea of braces or any type of orthodontic treatment? Do you want to learn more, but you're not sure where to start?
It can be intimidating to make that first in-office visit. What is there was a convenient, easy way for you to get started? You can schedule a free virtual orthodontic consultation with us.
Not sure how a virtual consultation works? Keep reading to learn more about what a virtual visit entails and how you can prepare.
What Is a Virtual Consultation?
A virtual consultation is a way to learn more about orthodontic treatment in the comfort of your home. You can have an orthodontist examine your teeth through images that you send.
After the orthodontist examines the pictures, our office will call you to discuss possible teeth issues such as misaligned bite, spaces between your teeth, or crowded teeth. We will also discuss with you a treatment plan and a financial plan.
Benefits of a Virtual Consultation
One major benefit of a virtual consultation is that you don't need to leave the house. You can take the pictures, have an orthodontist view them, and discuss treatment virtually.
You will also save time because you don't have to drive to the office. No need to find a sitter for the kids or pick up/drop off your teen at the office. You don't need to block out time at work for a full orthodontic office visit.
Due to the COVID-19 pandemic, you may be trying to limit in-person meetings and visits. Our virtual visit is a social distancing-friendly option.
Not an Official Diagnosis
Although our virtual visit offers consultation and treatment options, the orthodontist cannot give you an official diagnosis. You will eventually have to come in for an in-person visit for X-rays and an evaluation of your teeth.
Why Seek Orthodontic Treatment?
You may feel self-conscious about your smile. That may be your primary motive for seeking orthodontic treatment.
However, orthodontic treatment is also about addressing health issues related to your teeth. Misaligned or crooked teeth can result in dental health problems. Individuals with misaligned teeth may have a hard time keeping their teeth properly cleaned.
This can lead to a higher chance of cavities or tooth decay. Over time, this can lead to gingivitis.
Misaligned teeth also may result in problems chewing. Crooked teeth can put pressure on the mouth and jaws. Over time, this can result in a broken tooth.
Other issues that may arise with crooked teeth include problems with speech. By seeking orthodontic treatment, you can have a professional assess your teeth for any misalignment issues.
How to Prepare for My Virtual Visit
Are you ready for a virtual visit, but not sure what to expect? The process for a virtual consultation involves taking pictures of your teeth and sending them to us.
Take Pictures of Your Teeth
To take pictures for the virtual consultation, you will need your smartphone with a working camera and two spoons. You might also need someone to help you take the pictures.
For the consultation, take pictures of your teeth showing the following areas: center, right side, left side, and upper side of your teeth. You can view step-by-step instructions on how to take the pictures and a how-to video here.
In addition to taking pictures of the above areas, take pictures of any problem areas that you want the orthodontist to address.
You can also send facial pictures–although face pictures are optional. Take pictures of your face looking forward toward the camera with a big smile and another image without a smile. Also, take a side picture facing left without a smile.
The images you take and send to us will help us get a better view of your smile and help with possible treatment options.
Send Your Images
Once you're done taking pictures of your teeth, you can send them to [email protected]. Another option is to text them to 702-201-6155.
When you send the pictures, please include the following information:
First name
Last name
Best number to reach you
After you send your images, our treatment coordinator will contact you with a possible treatment plan.
Prepare Any Questions You Have
In addition to sending us pictures of your teeth, prepare any questions you may have. You can either make notes of these questions when you send in your images for your consultation. Or, you can discuss over the phone when we contact you with a treatment plan.
Perhaps you're experiencing anxiety over the idea of orthodontic treatment. This may be due to fear of pain or you're worried about the idea of getting braces. You can bring up these concerns.
You can ask about how long your treatment plan will be. You also might want to discuss different treatment options and weigh the pros and cons of each one.
Popular treatments today include traditional braces. Traditional braces are less bulky and less invasive than you may think. Another popular treatment if you're looking for an alternative to braces is Invisalign.
Another aspect we will discuss with you is a financial payment plan.
Set up Your Virtual Consultation
Now that you know what to expect for your virtual consultation, it's time to take the next step. Set up your free virtual consultation today and take the first step to that picture perfect smile.
To learn more about your virtual visit, contact us.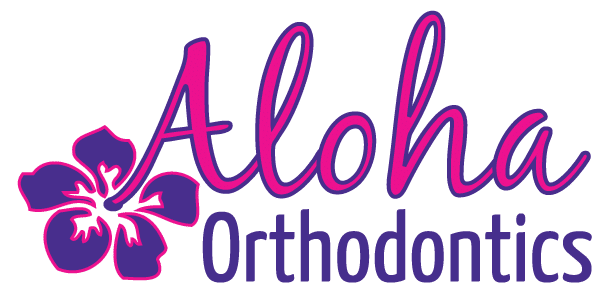 Mon - Fri: 9:30am - 5:30pm
Sat - Sun: Closed
Mon - Fri: 9:30am - 5:30pm
Sat - Sun: Closed
Copyright © 2023 Aloha Orthodontics
Built by Connect the Doc