Accepting New Patients In Summerlin & N. Las Vegas
Choosing the Right Orthodontist: Factors to Consider
---
You're finally ready to invest in your smile and feel confident in your grin, but you aren't sure where to turn. A simple search will turn up dozens of options, and it can be challenging to choose between them. Thankfully, there are a variety of easy ways that you can search through the many options near you to find the right orthodontist for your needs.
Read Through Reviews on Google
What experience have other patients had at the orthodontist? While reviews are just one piece of the puzzle, the bigger trend in reviews can give you a good idea of what to expect. There will always be a handful of unhappy customers anywhere, but if the vast majority of reviews are positive and enthusiastic, it's a good sign that the orthodontist really cares about providing patients with a good experience.
Look at Their Website Design
First impressions matter, and reputable businesses understand that having an attractive website that provides patients with the information that they need is a good way to start things off on the right foot. Does their website have updated photos of the team members? Can you use it on your mobile device? Are you able to see the operating hours and contact someone to book an appointment? Any good website should allow you to do all of the above.
Check The Locations
When you are busy and on the go, having multiple locations to choose from can make it easier to get the orthodontic care that you need. Aloha Orthodontics has two convenient locations in Summerlin and North Las Vegas so that our patients can choose the perfect location for them. Both locations are open from Monday through Friday from 9:30 AM-5:30 PM.
Choose from a Variety of Services and Treatments
What are your orthodontic goals? Different practices offer different types of orthodontic solutions. For example, if you're looking for gold braces, choosing an orthodontist who only offers Invisalign is a bad idea. The right orthodontist for you should offer a variety of treatments and services, including traditional braces, Invisalign, clear braces, gold braces, and retainers once your braces are done.
Look for Payment and Insurance Options
Orthodontic treatment is an investment, and many patients have different payment methods that they are hoping to use, including their insurance and credit cards. Look through the options that your orthodontist offers to make sure that they can meet your needs. Ideally, you will be able to find a dentist who offers convenient payment plans so that you can make the cost of your braces or Invisalign treatment more manageable.
Book a Consultation When You Need To
While many orthodontists offer consultations, they don't always make it easy to do so. The best orthodontists offer versatile consultation options, including virtual consultations to save you time and allow you to speak to a professional from the comfort of your own home. At Aloha Orthodontics, we offer free virtual consultations that can help you get started on your orthodontic journey.
We Would Love to Be Your Dentist
Aloha Orthodontics is proud to be the preferred orthodontist of many Las Vegas patients who want straighter, more beautiful smiles. We offer a broad range of services, including traditional braces and Invisalign. To schedule a consultation and learn more about what we have to offer, call our Summerlin location at (702) 642-5642 or our North Las Vegas location at (702) 648-2564.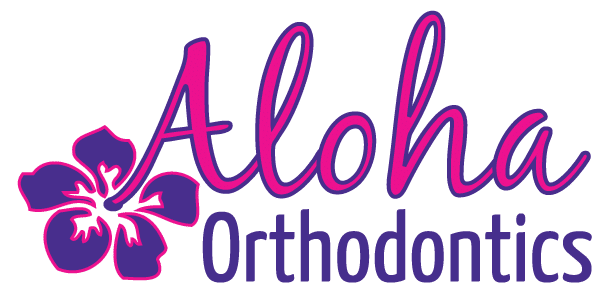 Mon - Fri: 9:30am - 5:30pm
Sat - Sun: Closed
Mon - Fri: 9:30am - 5:30pm
Sat - Sun: Closed
Copyright © 2023 Aloha Orthodontics
Built by Connect the Doc